みなさんバレンタイン楽しみましたか?
年頃の娘が3人もいる大谷家。
バレンタインデーは一大イベント。
2/14までの3-4日間台所は占領され家中チョコの香りであふれました。
Enjoyed Valentine's day??
This is how it gets to be around Valentine's day 
if you have 3 daughters in Japan where girls prepare "obligatory"(not always but) chocolates for boy/girl friends, classmates, teachers, families, etc...
The kitchen is occupied 3-4 days ahead of V-day, 
and so much chocolate, sugar, butter and so forth are consumed by 
the enthusiastic girls, and the whole house smells like chocolate...
It sounds a lot of work(and it really is!) but our girls enjoy baking 
and try to make something new every year, and getting better year after year...
So, as a mom I decided to support them as much as possible.
Because I think it's something to make the most of this special day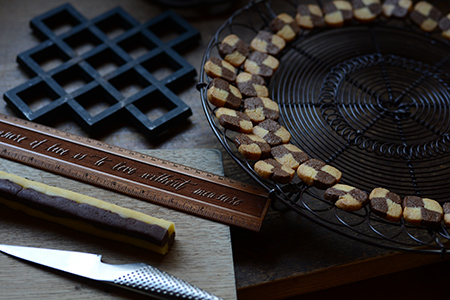 2/11の祭日のクッキー作りから始まりました...
Started from baking cookies on a national holiday, Feb.11...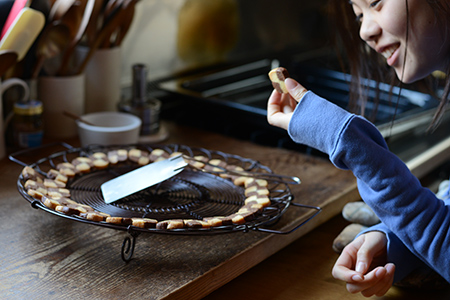 大谷チョコレートファクトリー長
The chief patissiere of "Otani Chocolate factory" (!?)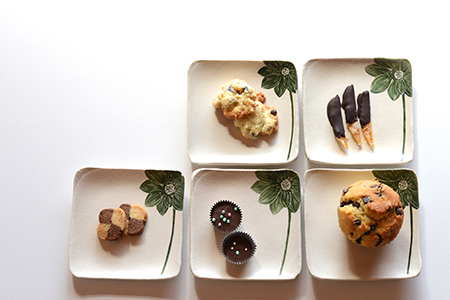 日に日に種類は増えてゆき....
Numbers increase as it gets closer to the day...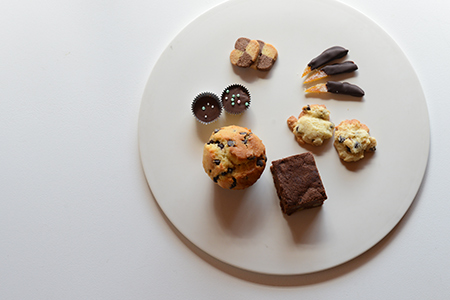 当日には立派はバレンタインプラッターが仕上がりました!
Eventually!