大谷家に念願の大きな食器棚がやってきました!
時はまさに年末ぎりぎりの大掃除の季節。
今まで山と積まれていた食器が収まるぞ!と、
嬉々として収納を開始したもののあっという間にパンパンに。
「もっと大きいのがいるな....」
「食器蔵なんてあったらステキかも...」欲望は底なしです~
Our long-time-dream "big" cupboard 
just delivered in the last minute of 2014.
It's time for most Japanese to do a major cleaning of the house.
I was thrilled to fill up our tablewares which have been piled up here and there 
into this new big container, but soon after I realized we need a bigger one...
After all, the lesson I learnt is that potters never can own big enough cupboards.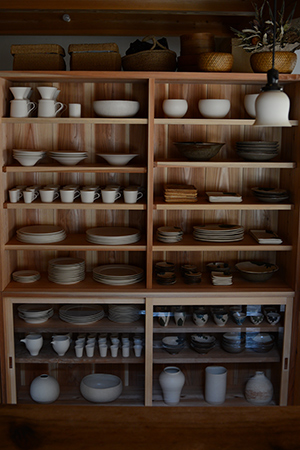 前面は収納+ディスプレイ
It's a reversible cupboard.
Front side, facing to the dining table,
is good at storing as well as displaying our works.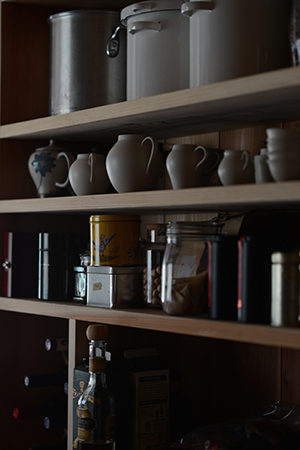 背面は食器棚+パントリー
Back side, the kitchen side,
can function as a pantry as well as cupboard.
みなさん、もう大掃除は終わりましたか?
大谷家はもうしばらくがんばりますー!