週末、タマネギを収穫しました。
人生初のタマネギ作り。 
紆余曲折ありましたがなんとか収穫できました。
Harvested onions on this weekend.
First time in my life, I grew onions.
Such a populer vegetable, but growing it wasn't so easy. 
I think though, I did a OK job.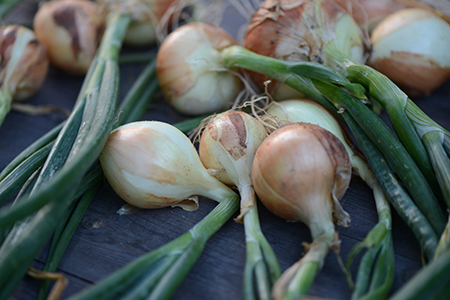 さっそく父の日のごちそうに使うことに。
大きめに切ってベーコン、キノコと炒め、
Decided to use the onions to make a special father's day dish.
Stir fried with beacon and mushrooms...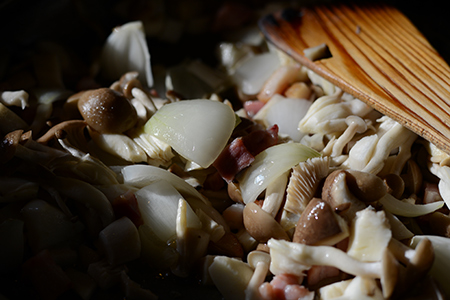 メインディッシュはタマネギ、キノコ、ベーコンのキッシュになりました。
Dish of the day was a quiche with the onions I grew first time in my life!
Isn't it something special??