ゴッホの『アイリス』の絵が大好きな母。
20年位前からジャーマンアイリスを植え始めました。
厳しい環境にも負けずにぐんぐん育つこの植物。
あっという間に母の庭の一角を占領し、はみだした分は我家の裏庭に移されました。
以来約5年が経過し裏庭をずいぶんにぎやかにしてくれています。
My mother is a Van Gogh lover.
One of her favorite painting of his is "Iris".
This is the reason why she started planting this flower about 20 years ago.
But soon after, this tough plant began occupying her garden too much,
and some overflow ones were moved to our backyard.
It's been about 5 years since.
They are making our otherwise lonely backyard quite lovely.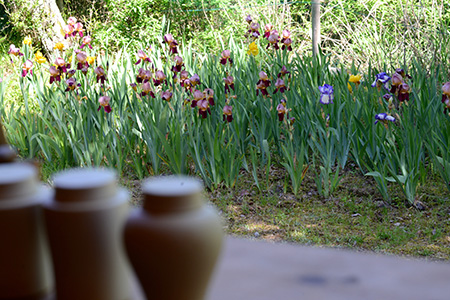 キッチンの窓からの眺めはまるで印象派の絵のよう!
View from our kitchen window is like an impressionist painting!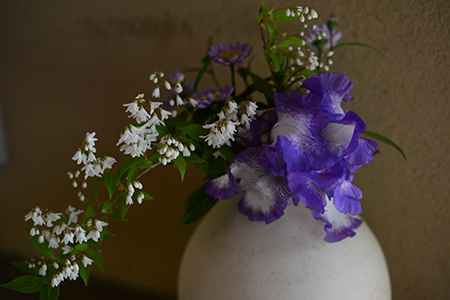 季節の花と一緒に Happy with other seasonal flowers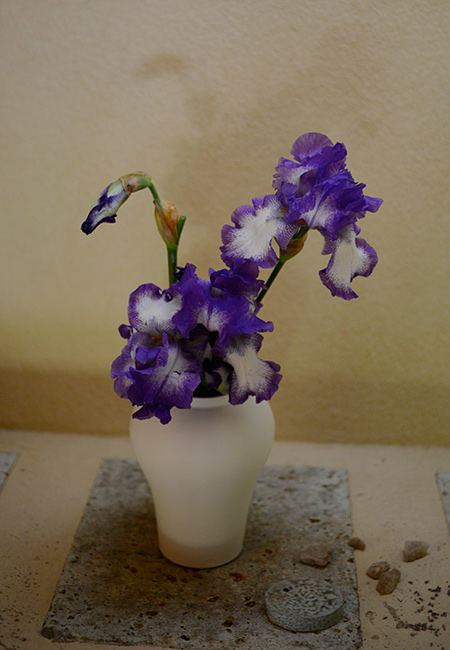 単身で潔く Fine by itself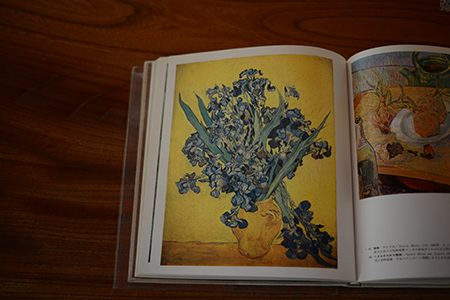 全てはゴッホの絵から。 Thank you Mr. Gogh! It all started from you.