土曜の午後から夜はコロッケ&トンカツ大会で盛り上がった大谷家。
日曜日前半はマーマレード作りです。
おうちがマーマレード工場に変身、いい香りで満たされました!
After the croquette and polk cutlets frenzy on Saturday evening,
came marmalade making.
Our house turned into a marmalade factory in the early half of Sunday.
Anyone would notice this from the fresh smell of citrus!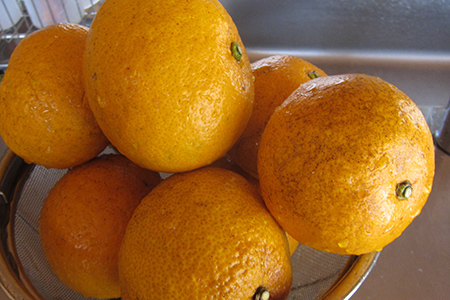 毎年この時期、水俣から届く無農薬有機栽培の甘夏を使用。
We always use organic "amanatsu" oranges from Kyushu for this jam.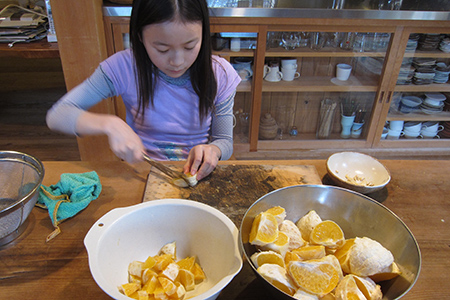 皮をむいて果肉は薄皮ごと細かく刻む。最近、包丁使いも慣れてきた風が担当。
外皮はフードプロセッサーでスライス。
Our 2nd daughter Fu, cut the fruits in tiny pieces while Midori and I sliced the skin with food processor. Yes, we always work in "the team"!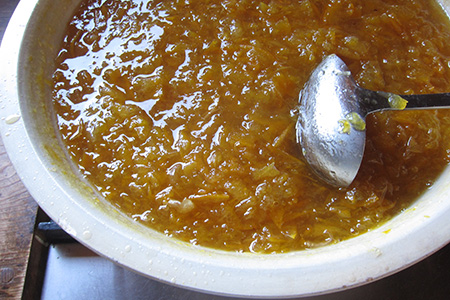 平鍋でコトコト煮詰められているマーマレード。
Boiling and thickening the marmalade in Tetsuya's fire-proof pan.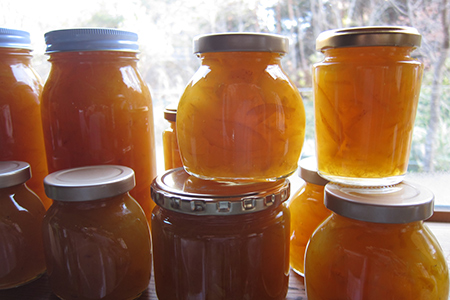 1年分のマーマレード出来上がり!良い眺めです~
Marmalade for one year is ready, what a satisfying view!