台風近づく体育の日。
外に出ることをあきらめた娘達はほぼ一日台所で過ごしました。
On a stormy holiday afternoon, 
"super typhoon" was about to hit Japan,
instead of putting their shoes on and stepping outside,
our 3 daughters decided to spend almost all day in the kitchen.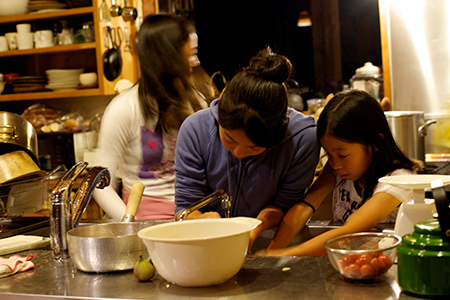 野菜を洗って~ 
Washing vegetables together...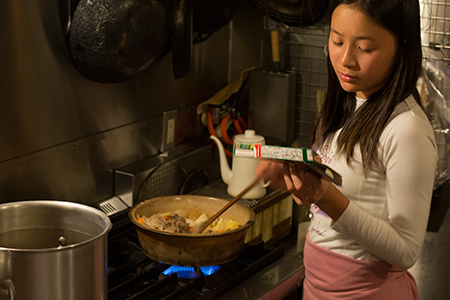 晩ご飯のカレー作り
Fu, the second, cooking curry for dinner...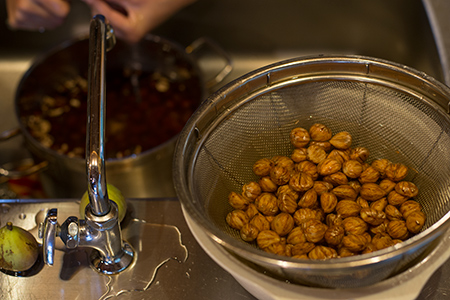 栗の渋皮煮の準備中。
Preparing dessert...chestnuts in syrup, so yummy but takes hours to cook!
Hana, the oldest's favorite.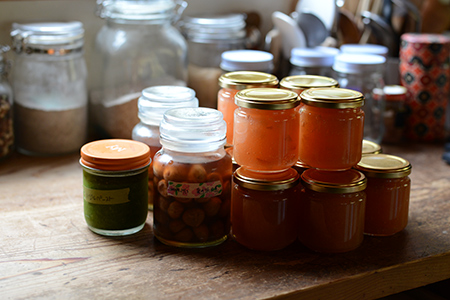 嵐の去った翌日の朝には3kgのリンゴから作ったジャム(次女と三女がむいて仕込む)、
長女が2時間かけて鬼皮をむいた栗の渋皮煮、バジルペーストの瓶がずらり~
小さい子供のいるみなさん、台所仕事に慣れさせておくときっといいことありますよ!
View of the kitchen shelf next morning after the storm (outside and in the kitchen), jars of apple preserve, basil pastes, chestnuts in syrup!
Beautiful job girls!!