本日はバレンタインデーですね。
女の子が忙しいこの季節。
3人娘のいる大谷家はにわかに小さなチョコレート工場になりました。
母の隣でボウルに指をつっこんで「味見」するチャンスを狙っていた3番目も
なんとか自分で作れるようになりました。(もちろん味見も自分でしてます)
あげる相手は残念ながら?お父さんだけはないようです....!
いろんな意味で大きくなりました。
Happy Valentine's day! Valentine's day in Japan is very deferent from that of in Western countries. It mainly means the girls prepare chocolates for their loved ones,  originally to the one whom they love the most. But now it expands to families, friends, co-workers, etc, etc,... So, Japanese girls get very busy in this time of the year. Our house, of course with 3 girls,  turned into a small chocolate factory in the last couple of days!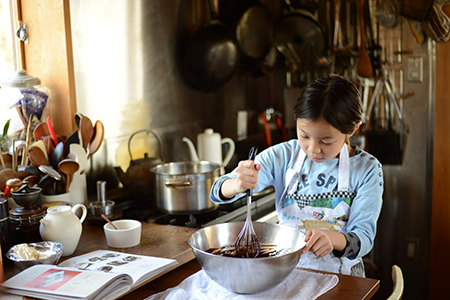 ついこの間まで赤ちゃんだった3番目
Midori, our youngest daughter, was just a baby standing next to me cook 
looking for a chance to stick her finger into a bowl for "tasting".
It feels like yesterday to me, but she is already big enough to make her
own candies, she still practices "finger tasting" of course ;-)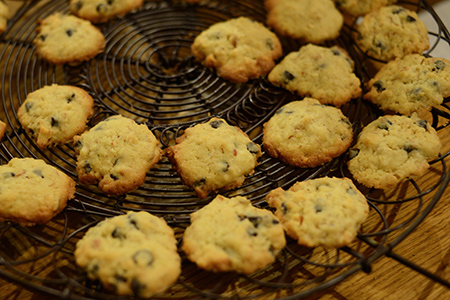 次女はスタンダードなチョコチップクッキー
             Fu, the middle, made standard chocolate chip cookies, yum yum!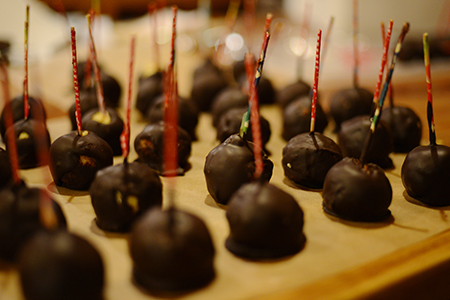 長女のチョコはちょっと複雑....
                                                    The oldest, Hana's, are they lollipops? 
                                        Looks pretty complicated, because of her age? 
                                                                            She is 13 by the way.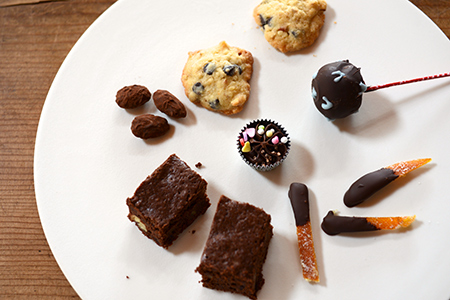 3人娘+母で作るといろいろたくさん!
                                                                                            Complete!