昨日、1月7日は鏡餅や〆飾りを下ろして七草粥を食べました。
お正月が終わってしまうことや、春の七草探しを一緒にできるのが
少5の3女のみになってしまったことを思ってちょっとセンチメンタルな気分に....
でも心機一転、気持ちを改め今年もたくさんいい仕事ができるように頑張ります!
January 7th is considered to be the end of New Year feast days.
We put away New Year's decorations and eat humble nanakusa-gayu, 
or 7 herbs porridge, then get back to our ordinary lives again.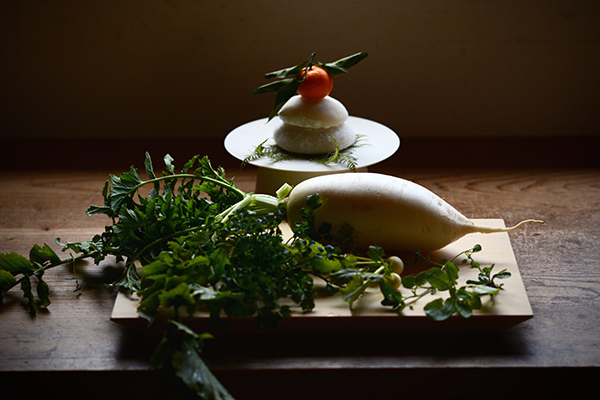 家のまわりで採ってきた七草と下げてきた鏡餅の写真を撮っていたらふと
「どこかでこうゆうの見たことあるな....」
When I was shooting the image of 7 wild herbs gathered by our 3rd daughter around the house with kagamimochi rice cake decoration above, it reminded me of something I've seen before...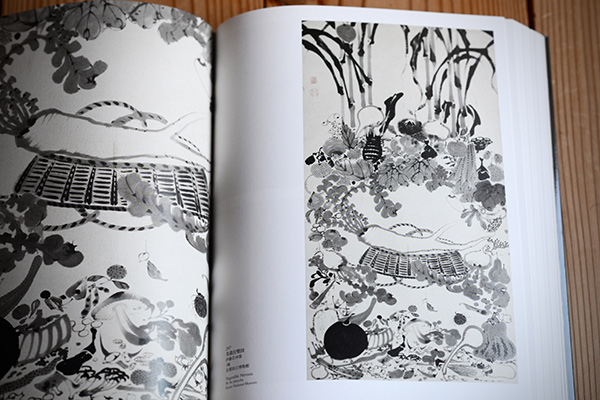 「あ....!」と、以前見に行った展覧会の図録を開いてみると....
そうなんです、伊藤若冲の『果蔬涅槃図』、入滅したお釈迦さまにみたてたダイコンを囲んで
いろんな野菜が悲しむというちょっと笑える絵によく似てて(笑)
Oh, I know what it is! then turned the pages of an exhibition catalog of one of my favorite artist, Jakuchu Itoh from edo-period(18th century). Here it is!
The painting is called "Vegetable Nirvana", depicting the death of Buddha.
The funny thing is, as you see, all the casts in the painting (e.g. dead Buddha laying in the center=white radish, pupils/followers=turnips, pumpkins, mushrooms, etc., etc.,) are vegetables instead of people! Though it is showing something sad, because of these lovable characters, 
it becomes very cute and humorous and I love it!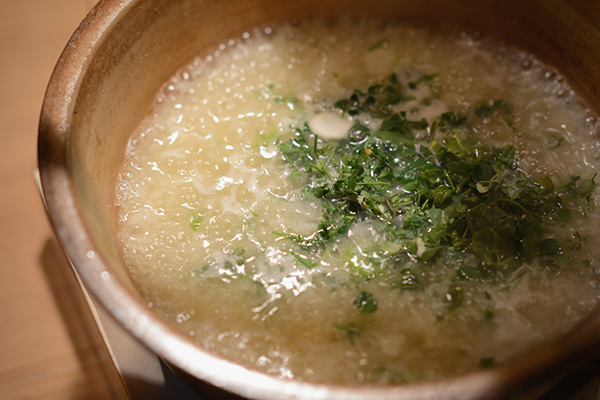 今年はおかゆというか水炊きの〆に七草雑炊になりました...
来年のお正月まで頑張るぞー
Ok, Otani Pottery Studio is ready to work hard again till next New Year's day! So long!